L'Actualité du Rock Progressif.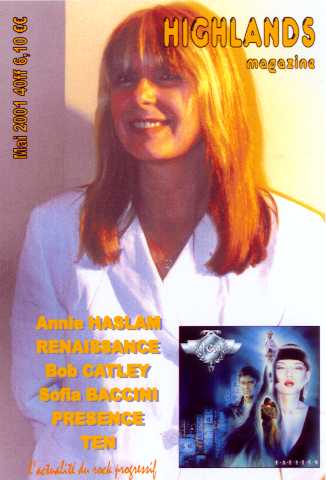 ARTICLES

CHRONIQUES CD

RENAISSANCE London - Astoria 9/03/2001
Les Contes des 1001 nuits… RENAISSANCE
ANNIE HASLAM Interview
AMERICAN TEARS+ THE SIGN
L'événement! PENDRAGON
L'événement! BOB CATLEYMiddle Earth
BOB CATLEY Interview
L'événement! PRESENCE Gold
Interview SOFIA BACCINI
La Saga TEN Bio-Discographie
1er Festival N.T.S 31 Mars 2001
LA COULEUR POURPRE
Une pépinière de talents…Le label FRONTIERS
L'événement! YOU AND I
Once upon a time…MORGAN FISHER
ORANGE METALLIQUE
L'événement! VISIBLE WIND
RESURGENCES Future Echoes of the Past
ELOHIM GILGAMESH KASEKE
Live in Hambourg ARENA, ASIA,
KANSAS, SAGA, URIAH HEEP
DVD DREAM THEATER Scenes From New York




ABIOGENESI
ABSURD
ADAGIO
ARENA
ARK
ASIA
THE BLACK
J-P BOFFO
BRASSE
CASTELLO DI ATLANTE
CINDERELLA SEARCH
CLIFFHANGER
FIT & LIMO
GEROTS SYNTHESIS GROUP
HEMISPHERE
KAMELOT
KENSO
KING OF WITCHES
KVAZAR
BJORN LYNNE
MAGUS
MIRAGE
MOONCHILD 98
MOSTLY AUTUMN
NATHAN MAHL
MARCIO ROCCHA
ROCKENFIELD SPEER
SECRET SPHERE
SIMON HOUSE
SOLAR PROJECT
SYLVAN
TRANSATLANTIC
TRIANGLE
UR KAOS
J.WETTON
ZENIT


+ BREVES

Retour au sommaire.