L'Actualité du Rock Progressif.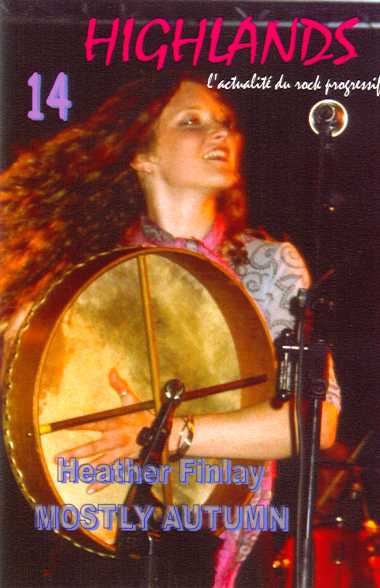 ARTICLES

CHRONIQUES CD

2ème festival CRESCENDO
ICONOCLASTA L' album : Granja Humana
- Interview : R. Moreno
Live ! REMEMBER SHAKTI Sondage Highlands
Les 33 Albums de l'Ere Progressive
Les 5 formations majeures 1967-2000
5 formations symbole progressif 90's
GENESIS
formation de référence
GENESIS 1970-1992 La Saga
L'événement ! GENESIS Archive 2/1976-1992
Live ! DEEP PURPLE
Paris, Palais des Congrès
Référendum 2000
Bilan & Analyse
RENAISSANCE - Tuscany
WHITE WILLOW
Interview JACOB HOLM-LUPPO
L'événement ! VAN DER GRAAF GENERATOR box set
L'événement ! In the Flesh
ROGER WATERS
URIAH HEEP unplugged in London
IQ live from London
SUBTERRANEA - The Concert
IQ live Yverdon-Les-Bains
The Seventh House
MARTIN ORFORD : Classical Music and Popular Songs
Live ! The GATHERING
Live ! STRATOVARIUS
Live ! SYMPHONY X
The New Mythology Suite
PATRICK BROGUIERE
Châteaux de la Loire
Pour ou Contre REGENCY
L'événement !
EZRA WINSTON
LA COULEUR POURPRE
JON LORD - Les travaux solo
GEMINI SUITE - WINDOWS
SARABANDE BEFORE I FORGET
PSYCHEDELIRES
MORPHEUS - HELMUT TEUBNER
SUBARACHNOID SPACE

ARMONITE
BLEZQI SATSAZ
CAFEINE
GUILLAUME CAZENAVE
DEADWOOD FOREST
FLAMBOROUGH HEAD
GERARD
GNIDROLOG
STEVE HACKETT
KBB
KENSO
KHARMA
KOPECKY
KURGAN'S BANE
LIKE WENDY
METAPHOR
ODYSSICE
OZRIC TENTACLES
PARALLEL OR 90°
RHAPSODY
ROYAL HUNT
CORNERSTONE
SAGA
SIXTH NORTH
C. SQUIRE & B. SHERWOOD
SUPPER'S READY
SYREN'S CALL
TERU'S SYMPHONIA
THALIA
THINKING PLAGUE
TRANSCIENCE
TWIN AGE
JANOS VARGA
VERSUS X
RICK WAKEMAN

+ BREVES

Retour au sommaire.