L'Actualité du Rock Progressif.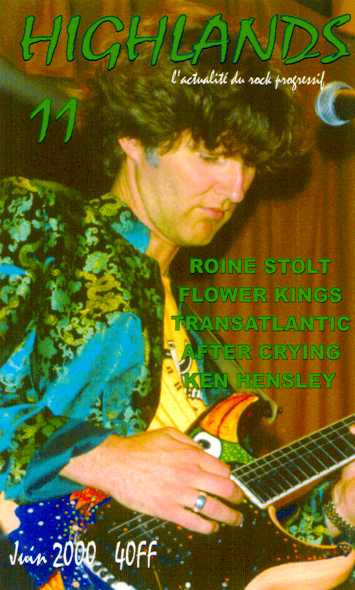 ARTICLES

CHRONIQUES CD

JUSTIN HAYWARD Interview Part 2
MANFRED MANN Biographie Discographie
FLOWER KINGS Alive on Planet Earth
ROINE STOLT Interview
AFTER CRYING Struggle for Life
EMERSON, LAKE & PALMER Back to the Roots
TRANSATLANTIC
KEN HENSLEY Interview
KEN HENSLEY Itinéraire musical
PINK FLOYD Is Anybody out there?
AELIAN
ANEKDOTEN
ALAN CASE
DEEP PURPLE
DJAM KARET
ETCETERA
FANTASYY FACTORYY
INDISCIPLINED LUCY
IZZ
LIKE WENDY
MASTERMIND
MOSTLY AUTUMN
NATHAN MAHL
OTHELLO SYNDROME
OZONE QUARTET
PAR LINDH PROJECT
PLATYPUS
RITUAL
THE READING ROOM
ROCKET SCIENTISTS
SHAKARY
SUNSCAPE
TEMPUS FUGIT
URIAH HEEP
WUTHERING HEIGHTS

Retour au sommaire.