L'Actualité du Rock Progressif.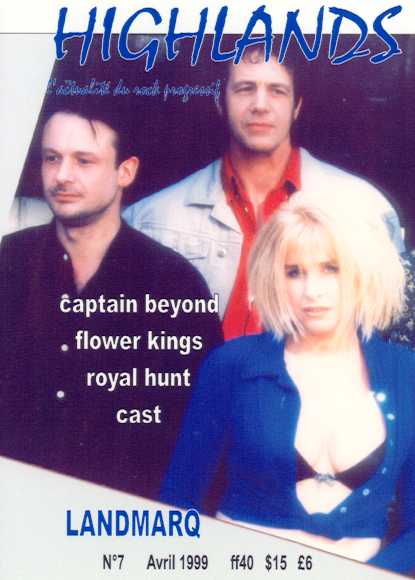 ARTICLES

CHRONIQUES CD

FLOWER KINGS Flower Power
Interview ROINE STOLT
Live ! MARILLION
DRAMA Fly over the 21st century
Live ! VITAL DUO
MINIMUM VITAL Au Cercle de Pierre
ELP Live at the Isle of Wight
ELP FANFARE FOR THE PIRATES
Biographie LANDMARQ
JANISON EDGE
JABBERWOCKY
Live ! GABRIEL YACOUB
Dossier CAPTAIN BEYOND
Dossier CAST
The NIPPON CHRONICLES
Interview DREAMCHILD
REFERENDUM 1998
Live ! NIGHTWATCH
METAL EXPRESS
Interview JEAN-PAUL TRUTET
Disque à Disque ROYAL HUNT
Interview ANGRA
Live ! ANGRA - STRATOVARIUS
MELODIC ROCK
Dossier DIXIE DREGS
Kolar Attila
E tu vivrai nel terrore
Camera Astralis
Jon Lord - Pictured Within
Luz Escondida
Malibran
Shine Dion
Pablo el Enterrador 2
Chronos Mundi
Gordian Knot
Galleon
Rumblin' Orchestraa
After Crying
Sammelsurium
Sinkadus
Contrappunto
Bjorn Johansson
Finisterre
The Gathering
Sophistree
Like Wendy
Enchant
Epidaurus
Try
Zyma
Agitation Free

Retour au sommaire.