L'Actualité du Rock Progressif.
HIGHLANDS 06
ENGLISH EDITION'S SUMMARY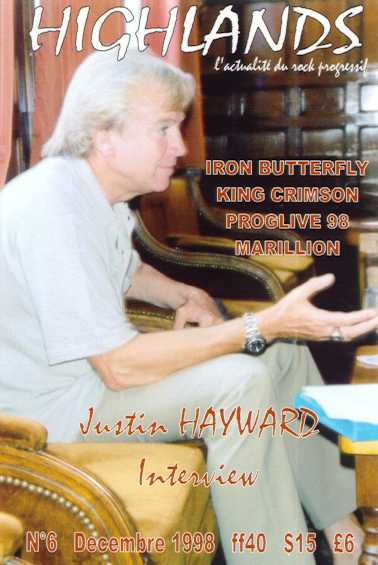 ARTICLES

CD REVIEWS

L'événément ! CORBIGNY '98
L'événement ! MARILLION Radiation
L'événement ! AYREON Electric Castle
Live ! HALLOWEEN / ARS NOVA in Paris
L'événement K. CRIMSON Absent Lovers
Live ! ANGE - Christian Décamp
Live ! XII ALFONSO
KANSAS Story part 3
Interview PRIAM
Live ! PRIAM & JOHN WETTON
Dossier IRON BUTTERFLY
Live ! SYMPHONY X
Live ! SANTANA
Choix de textes MEDINA AZAHARA
METAL EXPRESS
Interview XII ALFONSO part 2
Interview JUSTIN HAYWARD Nov '98 pt2
Interview JEAN LUC PAYSSAN
PSYCHEDELIRES
KEITH EMERSON les travaux solos 4
THE NIPPON CHRONICLES
Malena
Sithonia
Shadow Gallery
3 Vel
Galahad
Fabio Antonelli
Grand Stand
Sphéroe
Emerson, Lake & Palmer - Then & Now
Monolith
Consorzio Aqua Potabile
Pye Fyte
Platypus
Mike Keneally
Tori Amos - From the choirgirl hotel
RSC - Parakletos
Atavism of Twilight
Trama
Gérard Manset - Jadis et Naguère
Rhapsody
Peter Hammill - This
Eloy - Ocean 2
Dream Theater
Abraxas
Equinox
Priam
Mona Lisa
Deus ex Machina
Tale

Back to summary.