L'Actualité du Rock Progressif.
HIGHLANDS 05
ENGLISH EDITION'S SUMMARY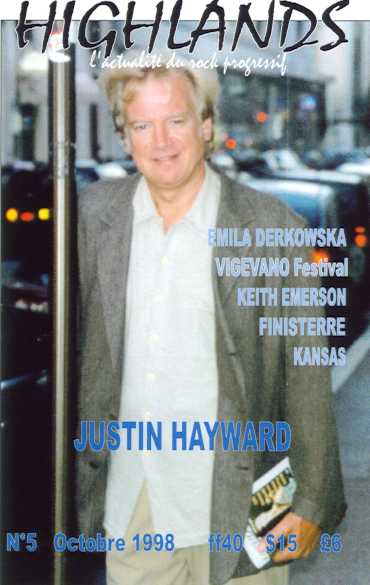 ARTICLES

CD REVIEWS

VIGEVANO PROGFEST '98
Interview FABIO ZUFFANTI
Interview RICCARDO TONCO
Interview MARY'S NEWSLETTER
Interview MASSIMO MAZZEO
Interview ROGER GLOVER
Live ! FINISTERRE à Royan
Interview STEFANO MARELLI
Dossier GODS
Interview EMILA DERKOWSKA
Dossier WARHORSE
Dossier KANSAS part 2
HOSTSONATEN Mirror Games
Interview JUSTIN HAYWARD Sept 1998
Vidéo JUSTIN HAYWARD
KEITH EMERSON Les travaux solo 3
Interview P.CLAERHOUT/XII ALFONSO
Explorer's Club
Angra - Fireworks
Ad Infinitum
Doracor
Patrick Broguière - Mont St Michel
A Triggering Myth
Lana Lane - Garden of the Moon
Apogée - Sisyphos
Rudess Morgenstein Project
Hannah Marcus
Halloween - Silence au dernier rang
Bruford Levin Upper Extremities
Death Organ
Cooperativa del latte
Puppet Show

Back to summary.