L'Actualité du Rock Progressif.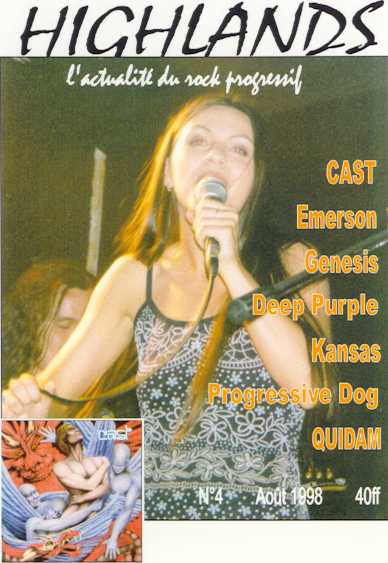 ARTICLES

CHRONIQUES CD

KANSAS Always never the same
L'événement! GENESIS Archive 1967-75
18 mai 1998 - Le Printemps de Bruges
JUSTIN HAYWARD Choix de Textes
Dossier DEEP PURPLE Mark 1
Entretien ROGER GLOVER
DEEP PURPLE Abandon
KANSAS 1973-1978
KEITH EMERSON les travaux solo 2
Live in Bordeaux PORCUPINE TREE
Live in Bordeaux QUIDAM
Interview SBYSZEK FLOREK
PROGRESSIVE DOG
Interview ALFONSO VIDALES
CAST Angels & Demons
F. HERNANDEZ Whispers in the wind
ALFONSO VIDALES Clavico
6ème Festival UDEN
Glasshammer - On to evermore
Saga - Detours
Arena - The Visitor
Alaska
Liquid Tension Experiment
Légende
Mary's Newsletter
Under the Big TreeL
Leviathan
Flamborough Head
Rhapsody
Roine Stolt - Hydrophonia
Quidam - Sny Aniolow
Landmarq
Prowlers
Versailles
Tiemko - Espace Fini
Jimmy Page - Robert Plant

Retour au sommaire.